INTRODUCING KRISTINAGOESWEST.COM
Posted: 29 November 2015 17:55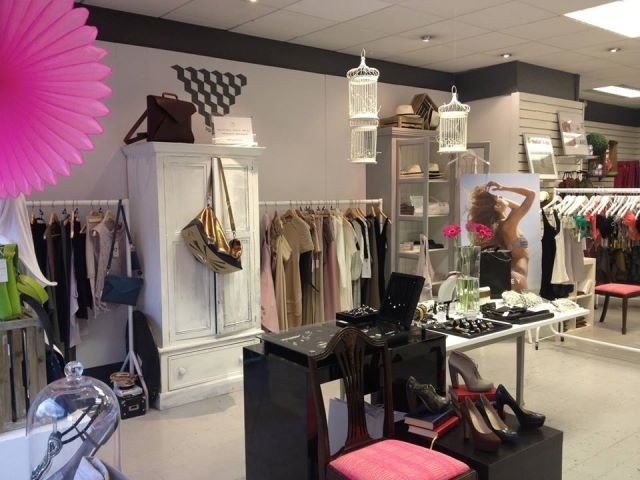 KRISTINA GOES WEST is the first online shopping destination to bring you smart luxury fashion from a number of talented Nordic - Baltic region designers.
It's easy to use website offers limited edition and bespoke, carefully edited, hand-picked garments, jewellery, bags, scarves and other accessories for the style-savvy customers that they simply won't find anywhere else.
The Nordic - Baltic region is becoming celebrated in fashion circles for its aesthetics, contemporary looks and premium quality - along with its use of organic, natural materials and ethical production techniques.
Founded by a global advertising director and freelance fashion writer Kristina Armonaite-Ashton, KRISTINA GOES WEST is an expression of her Nordic-Baltic background in combination with the British education and lifestyle gained during the 10 years she's spent in London.
Whilst reporting from various fashion shows around the world, Kristina realised that the designers she knew from the Nordic-Baltic region offered something truly different in comparison to the luxury fashion for masses. This was further supported by the numerous compliments she would receive from friends and strangers on the pieces she bought back home.
This led to her creating the unique online shopping destination KRISTINA GOES WEST in 2012 with an aim to offer accessible, designer creations for women who have grown out from the mass luxury world and are looking for a point of difference to reflect their life philosophy, intelligence and add to their unique sense of style.
Since its launch KRISTINA GOES WEST has successfully established itself as a smart luxury brand in UK and internationally. It has been recognised at the London Fashion Weekend in 2012 and selected from 800+ applicants to showcase its hand-picked designer capsule collections at the two Pop-Up Britain shops in 2013: London Victoria and King's Road Chelsea. 2014 bought a series of pop-up shops in London and Channel Islands together with the launch of label's own bags and jewellery lines.
www.kristinagoeswest.com
Last Updated: 29 November 2015 18:06